There are so many times when I see something in the store and think 'I can make that'.  Just ask my mom and sisters, I say it all the time.  When you have the skills to make it yourself why not put that knowledge to use.
I have been on the hunt for the perfect layering wrap to wear in the strange weather we have been experiencing lately.  I wanted something that was slightly fitted while still being flowy and ultimately comfortable.  I am especially excited to share with you my newest pattern, Laurelhurst!  It couldn't be more my style.
Laurelhurst is casual meets refined with draped front detail and three sleeve lengths.  Laurelhurst can be sewn up in a wide range of knits to give you the perfect layer for running errands or sew it up in a sweater knit for night out with friends.  You can even add a button to give it an additional look.
Laurelhurst comes in sizes 0-24 and is nested in a way that allows for grading between sizes.  All of my patterns have the layers function enabled so if you only need one size you can save ink by only selecting that size before printing.  This pattern is a very quick sew which means there is no reason you can't sew one up every morning before heading out the door.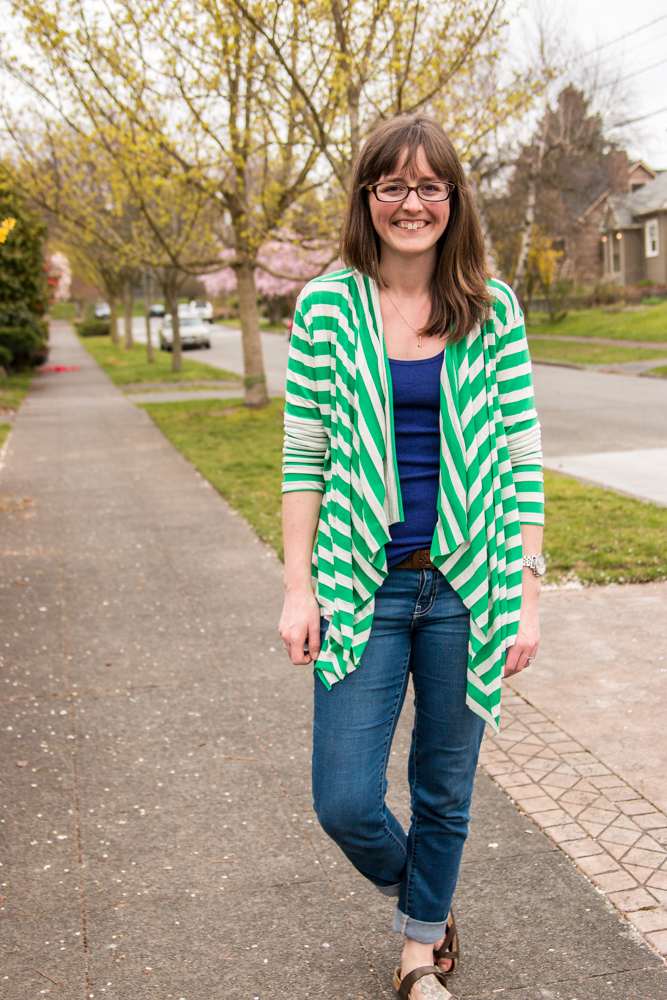 Laurelhust is now available in the shop for $10 but is currently marked down 20% until the 20th.