Believe it or not the cuffed sleeves was a last minute addition to the Bryant pattern right before testing started. So what was just a quick addition turned into one of my favourite elements of the pattern.
Right after I decided to add the cuffs I realized that lengthened slightly this pattern would be perfect as a dress. Not to toot my own horn, but I was totally right about the dress.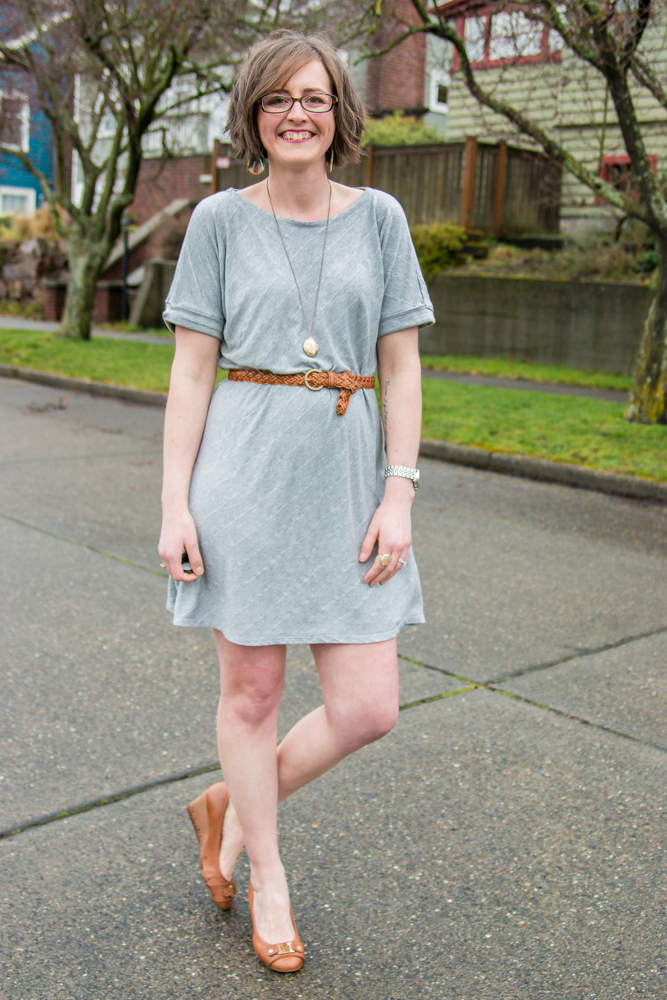 My husband pointed out when I put this on today that I have been on a grey kick lately. Maybe it's the never ending rain here that is getting to me.