I have had such a great time sewing up a closet full of Bellevue tops to share with you all week.  I couldn't let the week end without one more Bellevue top with even more small modifications to give you yet another version of this pattern.
If you haven't had a chance to read about my other Bellevue tops this week you can see the two tops I sewed simply by following the pattern as written.  To mix it up a little I decided to make one based on one of my pattern testers without the accent pieces but still retaining the shirttail hem.  If you are a visual person like me the tester round up yesterday is a great way to see the pattern on a variety of shapes and sizes as well as fabric combinations.
For my final Bellevue this week I wanted to make one out of some sweatshirt fleece from Girl Charlee that has been just hanging out in my sewing room taunting me since Black Friday.  Now seeing these pictures I understand why I bought so much of this fabric, that is a pretty amazing colour.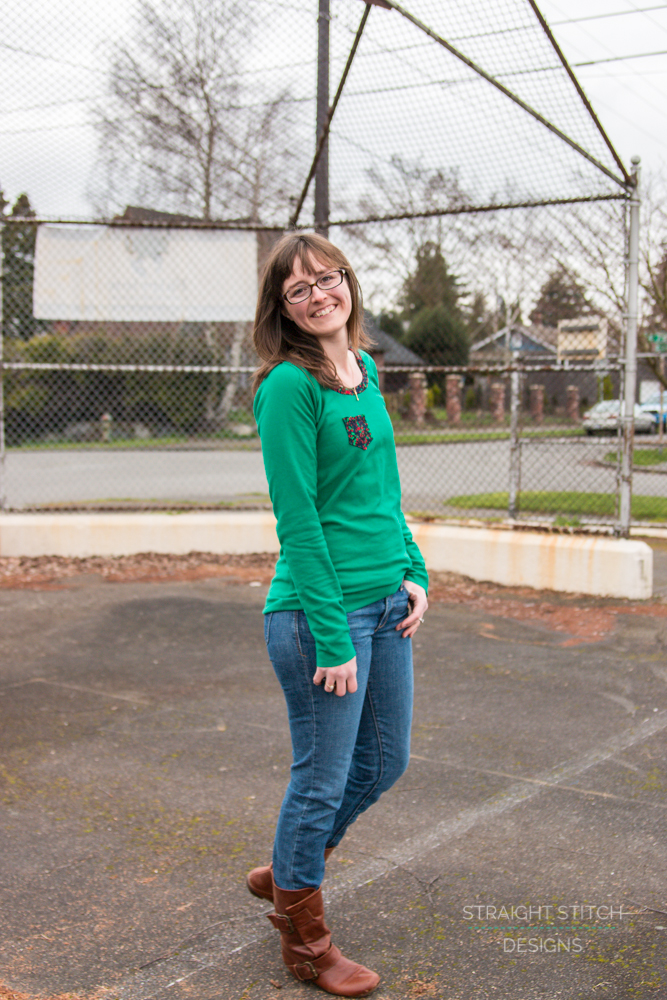 If you remember from my grey Bellevue the other day, I made a quick and easy modification to the pattern piece to get a single bodice piece.  For this version I followed the same method by taping the accent piece to the bodice piece, I did this only to determine the finished length of the top.  You could easily do this step simply by measuring how long you would like your top and extending the bodice piece, I just found this to be easy.
Once you have taped them together you want to determine whether you need to grade out any at the hip.  I know that I need more room at the hip if it is a solid piece instead of a shirttail hem.  You don't want your top to be too tight at the hip, so assess before you cut the fabric.
When cutting out the fabric follow the pattern piece until you reach the accent piece.  From the accent piece you just cut straight across instead up angled up to the side seam and then blend your new side seam with the pattern piece.  I did all of the bottom cutting free hand but you could add some tracing paper and trace it out before hand.  Whatever method you choose make sure you extend the back the same amount as the front so the side seams match up.
Sewing this top together is super quick, so you can have a basic straight hem raglan top in less than an hour.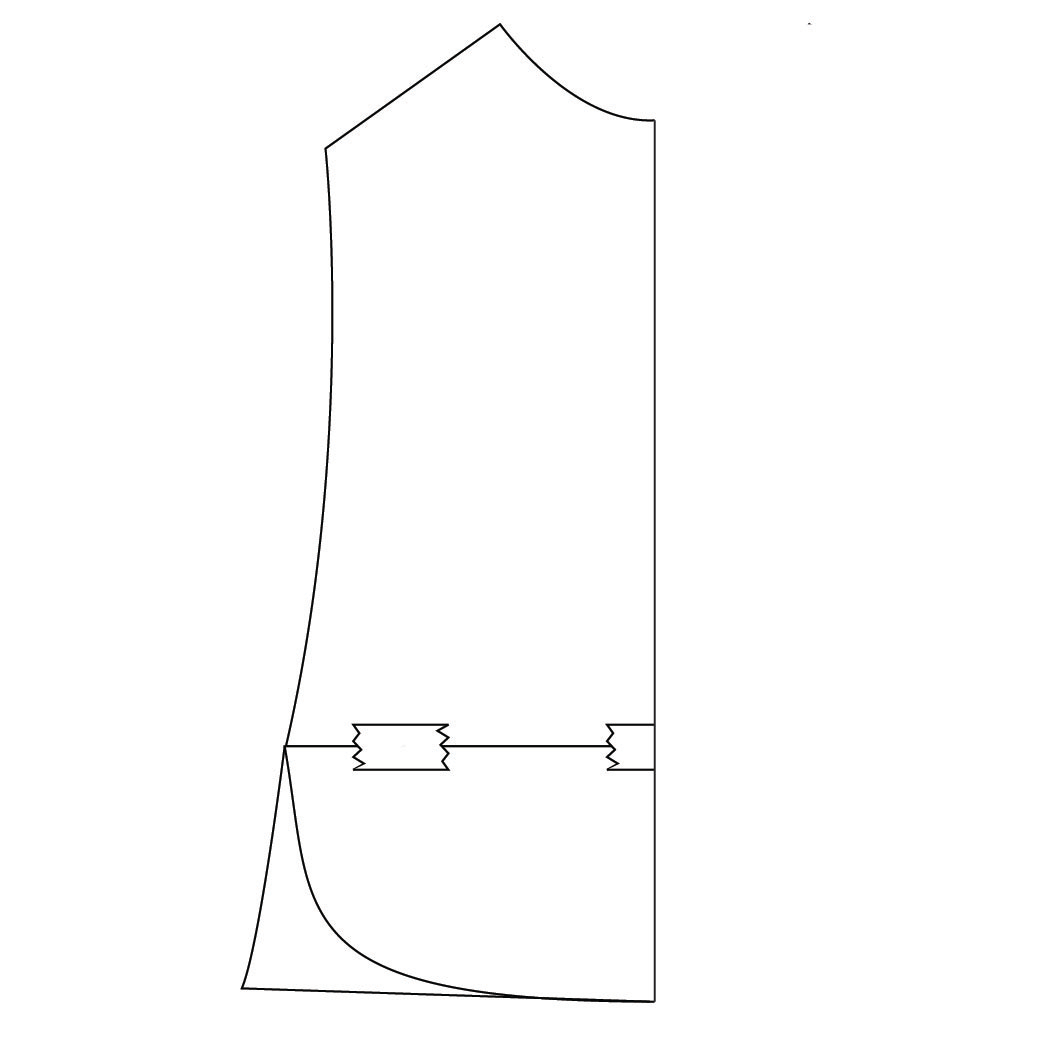 One of my testers emailed me and asked about adding a pocket to her shirt, I love the testing process for these types of things because the addition of a pocket in a contrasting or complimentary fabric is a fun way to tie the top together.  Since I was using a sweatshirt fleece with very little stretch I knew I had to use something else for the neckband so this lightweight jersey was perfect.  (Full disclosure: while initially sewing this I thought I could just make the sweatshirt fleece work for the neckband, and that went terribly wrong so this is the second attempt at the neckband).  It ended up working out for the better because then my neckband and pocket could match which just makes the shirt fun.
I went ahead and made a pocket pattern piece that you can print out.  This pocket could be added to any tee if you are looking for a small accent pocket.
Once you have printed out your pocket pattern piece and cut your fabric take your pocket to your iron and with wrong side up starting on the left side fold 1/4″ and iron in place.  Do this around the sides and bottom of the pocket.  For the top fold it 1/4″ and then another 1/4″ and iron well.  Take to your sewing machine and secure the top of the pocket only with either a lengthened straight stitch or a zig zag.
For pocket placement I decided to sew up the top completely and then put it on to determine where the pocket should go.  I pinned it in place and then sewed along the sides and bottoms to secure the pocket to the shirt.  And voila you are left with a cute little pocket on your shirt.
I really have had a great time sharing my versions of the Bellevue pattern with you this week.  The pattern is still on sale for 20% off through tomorrow so don't wait to get your pattern for less than $10 before the price goes back up.
As a huge thank you for hanging with me all week I wanted to give a copy of this pattern away to one of you!  All you have to do is comment on this post with what version you would make first if you won the pattern.  I will pick a random person to win a copy of the pattern at 9:00pm PST tonight.  So don't miss your chance to win this pattern.  *If you purchase the pattern and win I will refund you the cost of the pattern or give you another one of my patterns.