Qualicum
$ 14.00
QUALICUM is a relaxed fit woven jumpsuit available in 3 different views. View A has full length pants paired with sleeves. View B has slightly cropped length pants and a sleeveless finish. View C has shorts with a 4″ inseam paired with sleeves. The best part about the different views is that they can be mixed and matched to create the comfy jumpsuit of your dreams. The jumpsuit features front button placket, two oversized pockets, and beautiful inside finishes. Change up the fabric and you can change the whole look of the jumpsuit, don't be afraid to experiment.
QUALICUM comes in sizes 0-34, with each size on a different layer allowing you to print only the sizes you need. The patterns pieces are also nested in a way that allows for grading between sizes to get the best fit. Included in this pattern download are step by step instructions, print at home pattern file, and AO copyshop file.
Read more about the pattern here.
Size Chart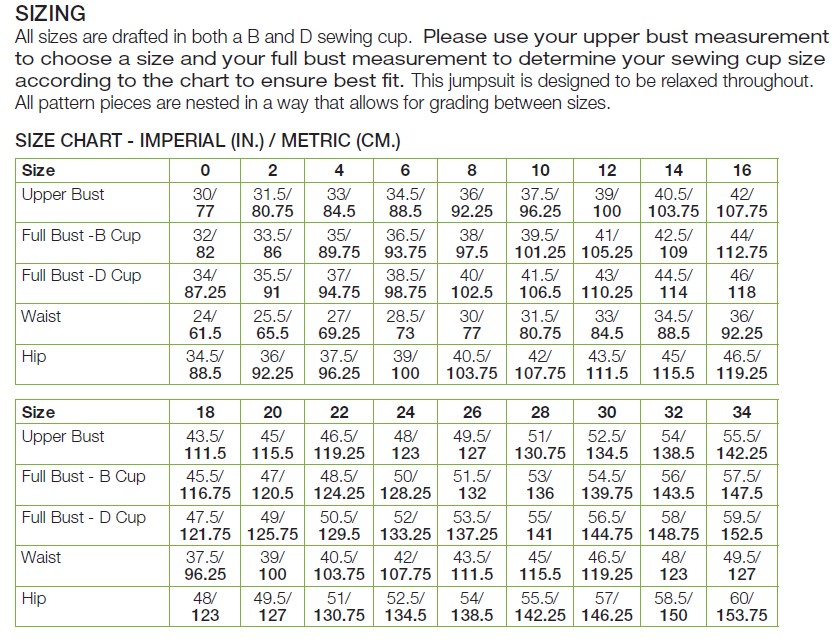 Views and Intended Fit
Fabric Requirements