When my friend Ajaire of Call Ajaire reached out and asked if I would like to join the blog tour for her first pattern, the Paneled Sunsuit, I jump aboard.  I haven't been sewing for my kiddos nearly enough so it was fun to set aside all the womens patterns and do a little kid sewing.  Unlike your average blog tour Ajaire asked us to show how her pattern is not just a sunsuit but can actually be remixed into other pieces for your kiddos wardrobe.
Up until last week I had planned to make it into a fun jumpsuit that would be perfect for the hot weather we have been experiencing here.  But then in true Seattle fashion the weather flipped and it is feeling much more like fall.  So I did the only logical thing and made some super cozy pajama pants for Sophie.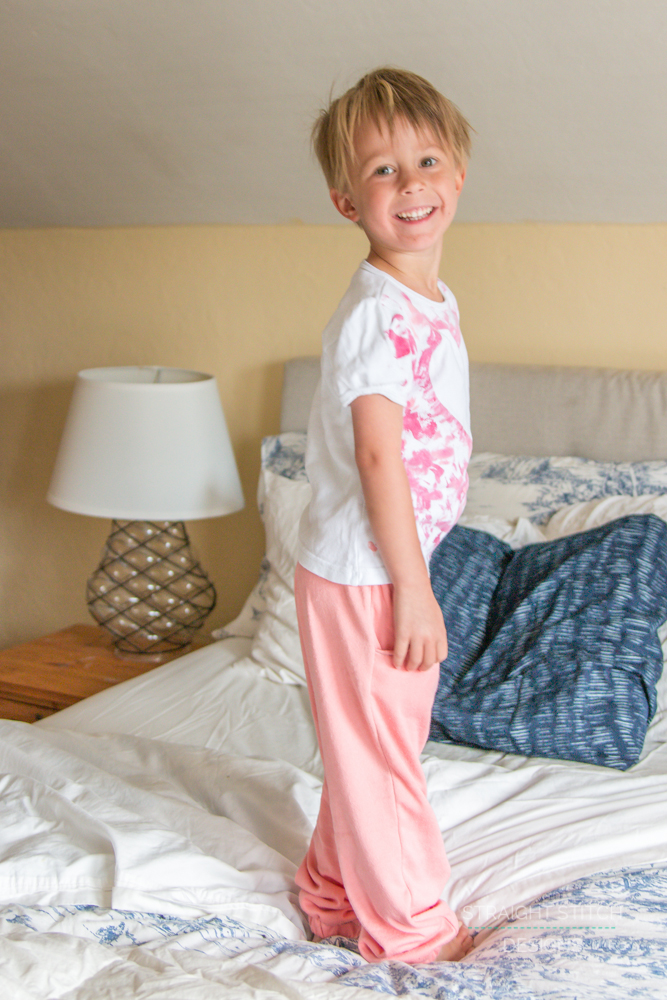 You know you hit it out of the park when she puts them on and says she never wants to take them off.  I don't blame her, they are made with some super soft french terry from Imagine Gnats.  I wish I had more than a yard so that I could make a pair for myself.
When creating these pants I was going for the look of the sweatpants we all wore growing up, you know which ones I am talking about.  They had elasticized ankles and waist and were so basic yet so comfortable.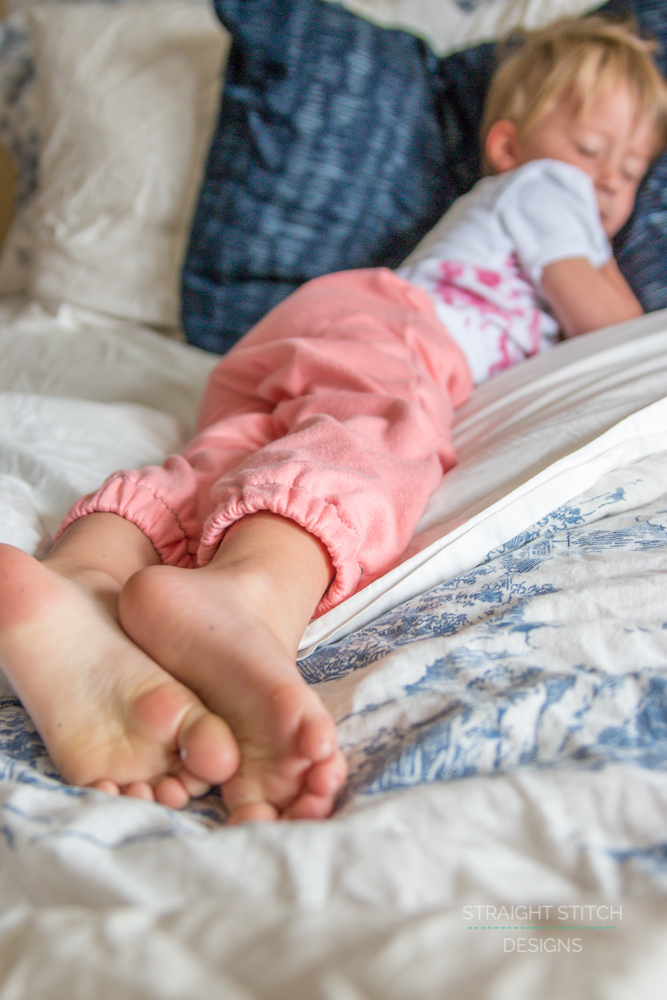 The pockets are just what elevated these pants from your basic sweats to on trend joggers.  And they are comfy to boot.  I think Benny needs a pair of these as well, and I have the most perfect black and cream terry for his.
Ajaire is offering the pattern for 15% off through September 4th so make sure you head to her shop and grab your copy.  If you want an added discount join her facebook group for a secret code for another 5% off.  There is also the chance to win a copy of the pattern by completing the form below.