I have many fun things in store for Straight Stitch Designs in the coming months, I am just so excited about them all I decided to go ahead and show you my first new product hitting the shop for presales tomorrow.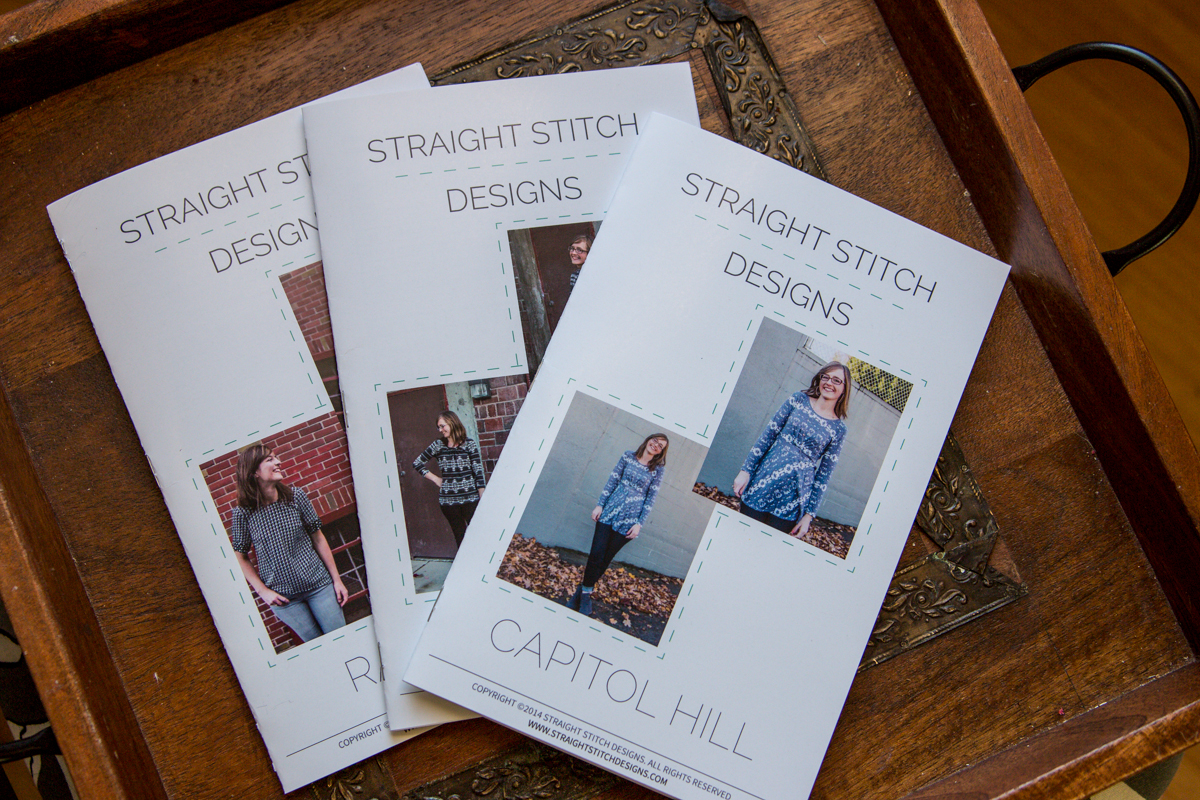 Paper Patterns!
I have been working hard on all of the details for these patterns and I hope you love them as much as I do.  Each pattern has full colour printing through out the instruction booklet with the same great instructions and line drawings you would find in the pdf version.
The pattern pieces are printed on one large sheet so all you have to do is trace your size and you are in business.  No need to tape the pattern pieces together before cutting.
Included in each pattern envelope is your booklet and all the pattern pieces needed to make it.
The pattern envelope is a clean and simple look showcasing the piece of clothing you will be sewing.  The envelopes are the samples I am currently working from so there are going to be a few slight changes to them before the pattern releases next week.  I just couldn't wait to show you what they look like.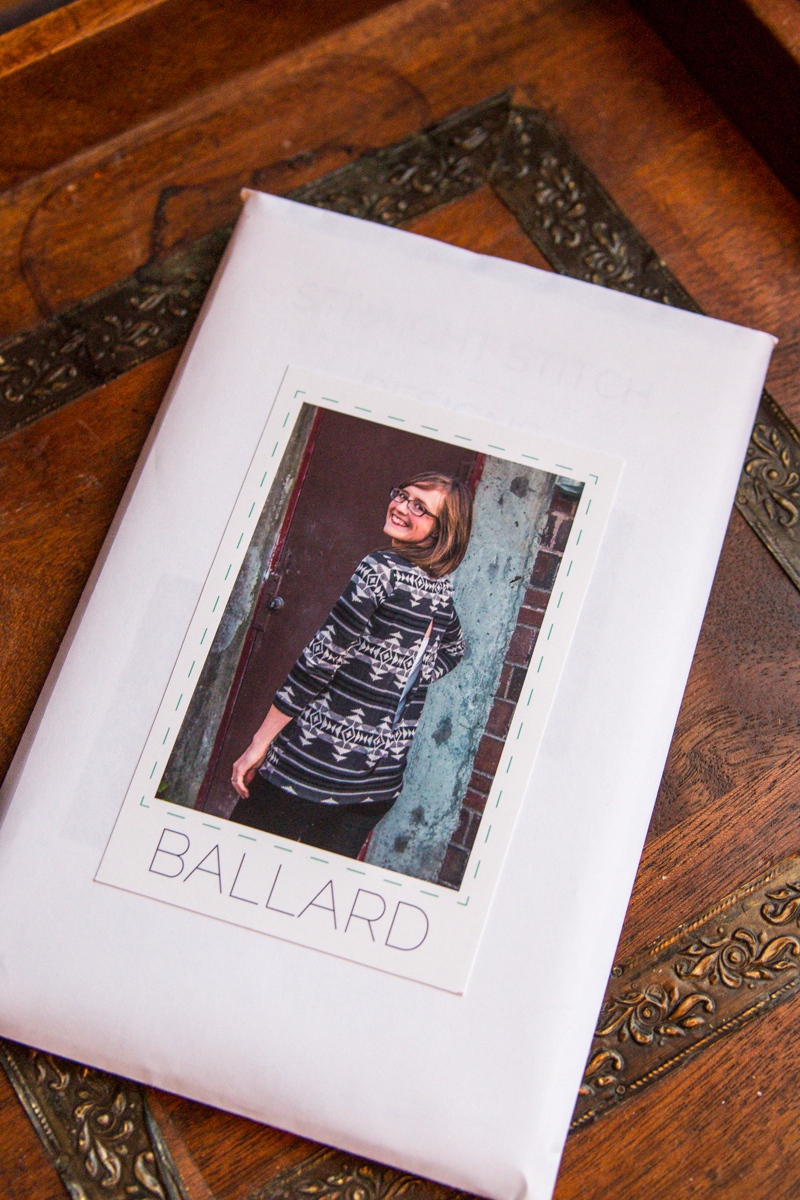 For quick reference the back of the pattern envelope has descriptions, recommended fabrics and a size chart.  If you are a store planning on stocking these patterns there is also a UPC code for help with your inventory and checkout.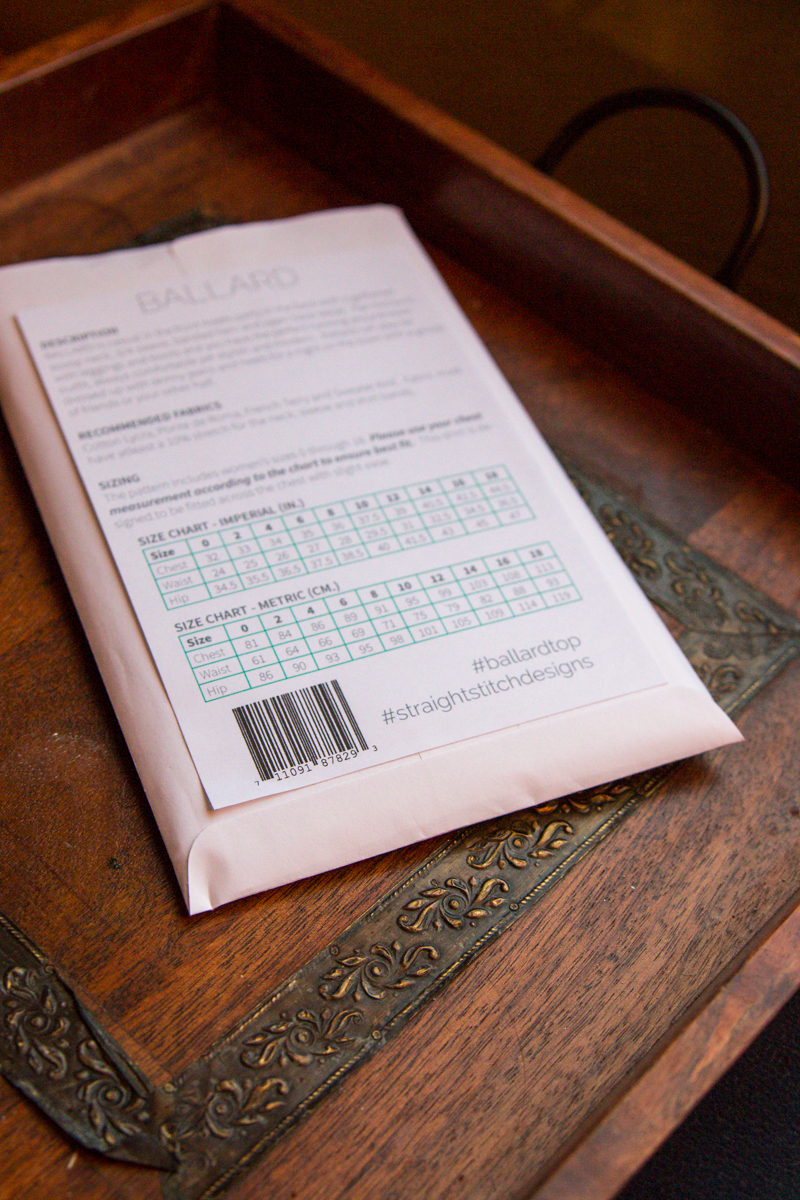 All patterns will be available in the shop for pre-sale tomorrow with patterns ready to start shipping by Wednesday.  I am offering 20% off to all pre-sale orders purchased through Wednesday on any of the 3 paper patterns.  No code necessary prices will be marked down.
Paper patterns will also be available for wholesale so if you have a favourite store you would like to see Straight Stitch Designs patterns in please let them know where to find us.  All the wholesale details are being added to the website as we speak.