What more could you ask for than leaving the husbands and kids at home and escaped to a cabin on the water for the weekend with your girlfriends and fellow co-op moms.  As we loaded up into my friends van with far too much food and alcohol I just couldn't be happier with the group of friends that I have here in Seattle, these ladies rock my socks off, they make this motherhood thing so much easier.
Because I am a maker and can't let an opportunity like a moms weekend pass without making something, I got overly ambitious and decided to make us all matching Hudson Pants and Greenwood Tanks.  After scouring the internet for the perfect french terry for the pants I came across this great black and cream birds eye terry from Girl Charlee and as a fun pop of colour I picked out turquoise aztec glyphs for the pocket accent and bands.   I have no shortage of love for the fabric at Girl Charlee.
For our tank tops I used some lightweight black jersey that my sister has been trying to get rid of, not because she doesn't like it but because she had a whole roll of it.  (Remind me sometime to tell you about the time my sister and I each bought 34 yards of jersey to make rag rugs.  Its a pretty funny story)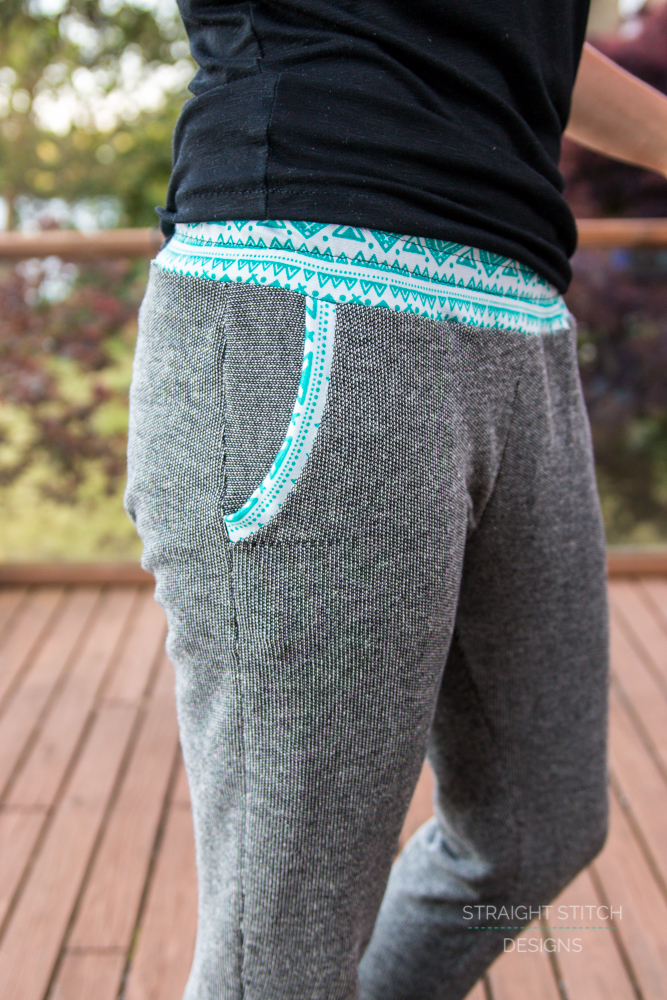 Both the Hudson pants and the Greenwood tank were the perfect combination of comfort and style for our moms weekend of eating, dancing and drinking sangria.  I am not sure I have laughed as hard as I did that weekend, I am just so fortunate to do life with these ladies on the daily.
If you are going away with your friends I highly recommend making matching clothes, it makes the weekend that much more fun.  Heck regardless of whether you are going away with friends or not you need these pants and tank top in your life.  I may or may not wear them multiple times a week 🙂