Caila of Caila Made just released a new pattern, the Desert Rose Dress and Tunic, and I was one of the lucky ones that got to test it.  Listen to me when I say this pattern is amazing and so easy to sew up.  You have to head over to her shop right now and get this pattern.
Don't worry, I will wait…
Okay now that you have the pattern let's talk about what I like to call the Tale of Two Tunics and a Dress.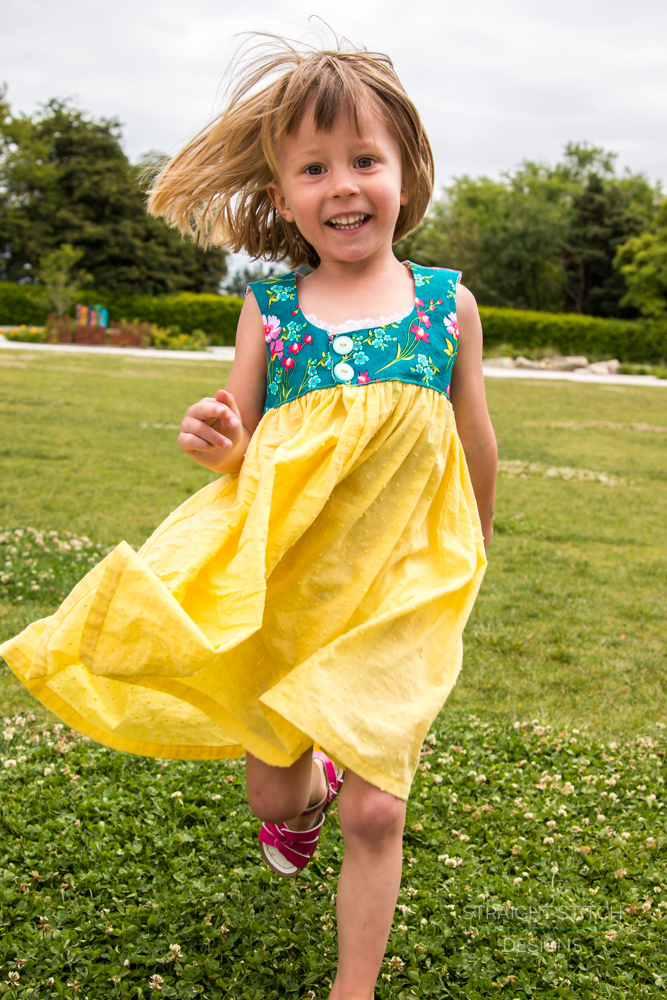 When Caila posted the pattern in our facebook testing group she said that the first person to complete a dress and finish the feedback would get some fabric.  Not only do I love competition but I really love fabric so off I went and managed to get everything done in about an hour, I like to think far ahead of anyone else in the group 🙂
When Sophie woke up the next morning I tried it on her and much to my surprise I had sewn the wrong size.  Apparently I don't know how to measure her sometimes and I made one size too big.  This is  not the first time I have messed up on measuring or cutting a pattern, remember the Harper Shirt.
I absolutely loved the fabric I used for this dress so I did a quick fix and moved the buttons over far enough to make the dress fit.  But since I didn't want to be the annoying tester who can't measure and read directions I decided to sew up another dress.
For dress two I actually went with a tunic mostly out of necessity because the fabric I choose wasn't quite enough for a dress but I had my mind set on this fabric combination as soon as I saw it together.
Unfortunately version number two was still really big.  I went back and checked everything and made sure I had the correct version of the pattern.  After quite a bit of back and forth between the testers and Caila and then her and the digitizer it was discovered the pattern pieces were off.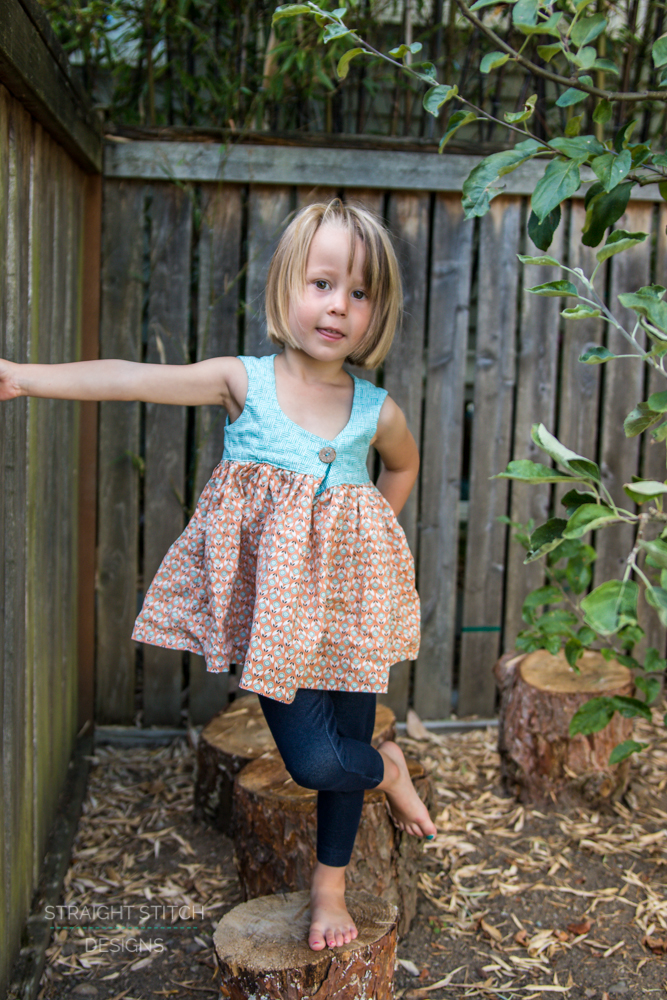 As with the first dress I knew a quick fix of moving the buttons over would do the trick.  Plus as she gets bigger I can move the button over and she can still wear this version of the pattern.
Once the pattern was updated I decided to sew one more tunic to check fit, I love the pattern so much I didn't mind having another version for my girly in the house.
Goodness I love the fabric for the skirt of this tunic, can you believe that it is actually from a vintage sheet I found at a thrift store.  It's the perfect fabric for a spring or summer dress.  Light and airy and the perfect amount of girly.
Now that the pattern pieces were spot on the front bodice fits like a dream.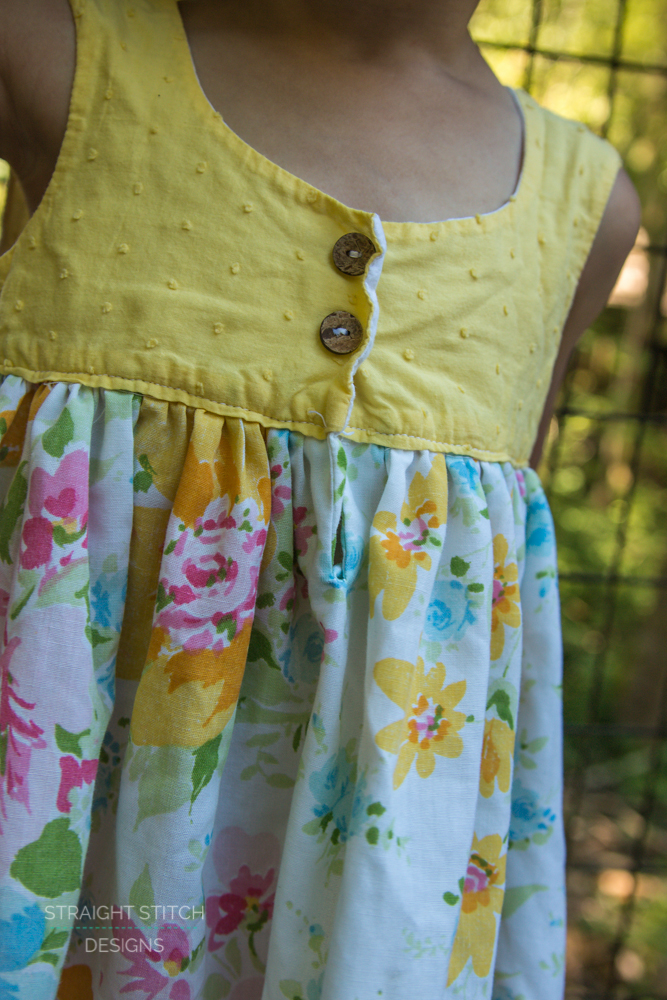 After two attempts that weren't perfect the third time was the charm.  This version fit perfectly with a little wiggle room to get us through the rest of the summer.  Believe it or not I actually can't wait to make some more dresses.  There is never an end to the fabric combinations that would look amazing.
Caila worked tirelessly to get the fit of this dress perfect in all the sizes.  Once it was discovered that there was a mistake in the pattern she just kept at it and arrived at a truely wonderful and timeless pattern.  I really appreciated that she was willing to work on it until it was right, and all of us testers were willing to keep giving it a go until it was perfect.
No complaints from this tester, I was happy to keep sewing up this pattern in all its variations.
Make sure to head over to Caila Made and check out her versions of the pattern and snag the pattern from her shop if you haven't already.