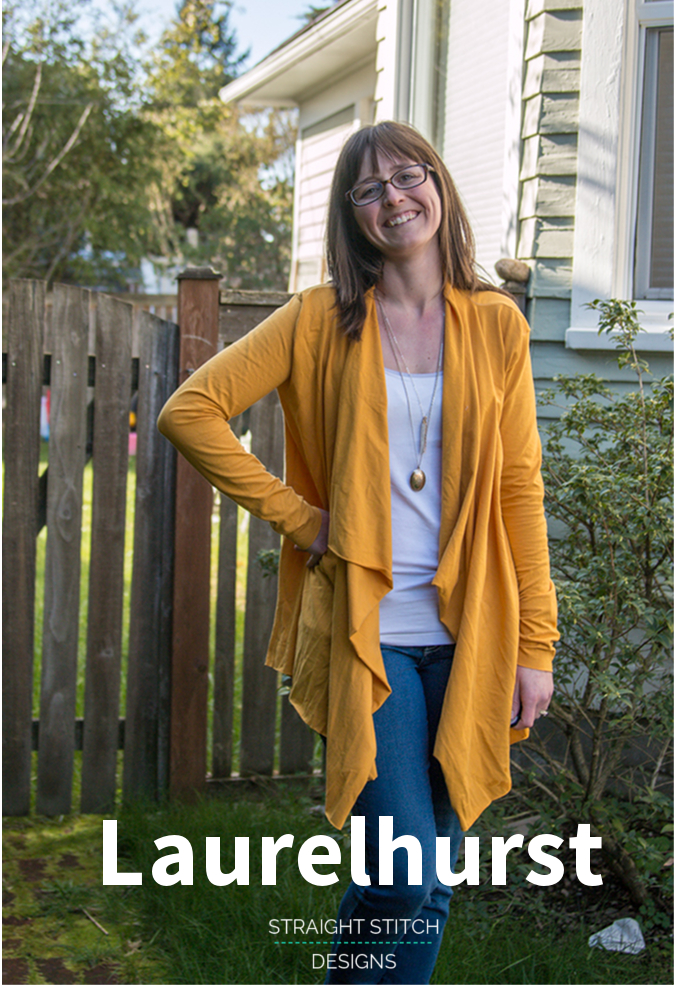 My next pattern, Laurelhurst, is all ready for testing! (Wow, I am not sure that fabric could be more wrinkled)
Laurelhurst is a casual wrap available in sizes 0-24 that has both long and 3/4 sleeves and can made in a variety of knits.  Included in the pattern are two optional button placements to change up the look of the wrap.
Testing will begin Friday the 6th with photos and feedback due to me by Thursday the 12th.
This is also a great opportunity to do a little sewing for yourself next week during Selfish Sewing Week, and it's a really quick sew, which is always great.