A sleeveless cheyenne is where it's at!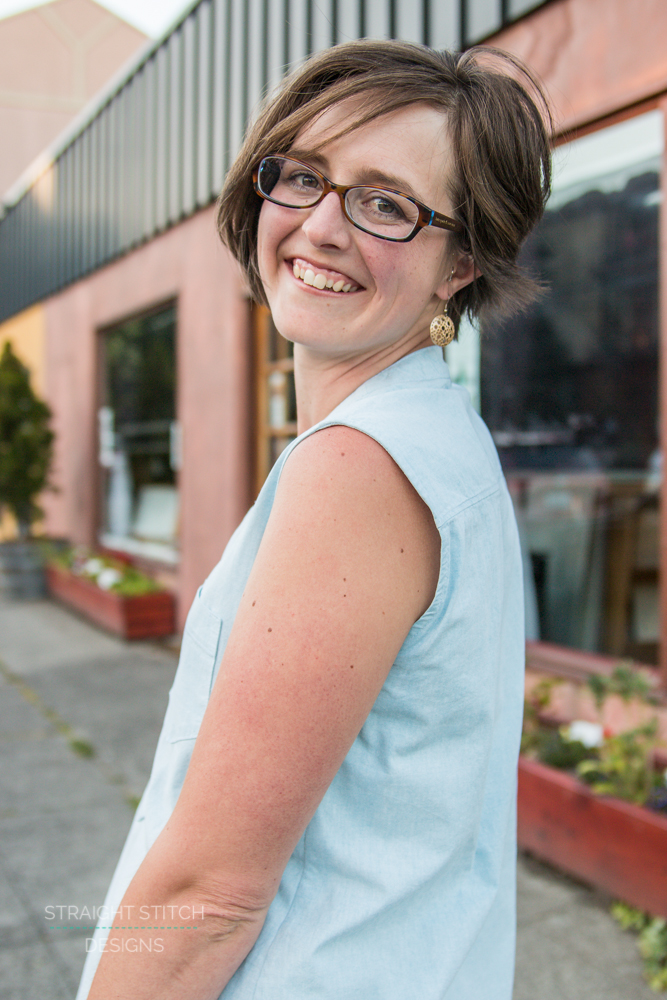 After a very successful first attempt at the Cheyenne pattern from Hey June I was confident that the popover version of the pattern would be all kinds of amazing.  With 3 yards of this ocean blue Japanese chambray from Indiesew it absolutely had to be made this weekend.  There was no way I was putting this project off any longer.
I have to be honest here, the original plan for this shirt was to make it with the 3/4 sleeves and the button tab.  When I realized that I hadn't actually cut out the sleeves, my plan changed.  So instead of digging around for the sleeve pattern pieces I cut a couple strips of bias tape and made it sleeveless.  I didn't have to make any changes to the armscye it worked perfectly for me.
What was totally me being lazy turned into what might be my current favourite top in my closet.  The fact that I have worn it 2 out of the last 3 days says something.  And if you are wondering, yes it is just as comfortable as it is cute.
When a pattern and instructions can help me arrive at a lovely placket I am a fan for life.  I mean really, that is my best attempt at this type of placket, even I was surprised at the finished look.  I have to say that my pockets look pretty amazing too.
My topstitching has improved 10 fold since sewing my Birkin Flares, and I love that I don't have to be sewing jeans to use the tips for that pattern.
This top is going to carry me through the summer with shorts and sandals and then transition lovely into the rest of the year.  I can already see this top paired with jeans and a cardigan through the fall or a chunky sweater in the winter.
It is definitely a wardrobe staple and in this classic chambray I know it will get a lot of use.  It will be nice to give my black Biscayne a bit of a break from the constant rotation.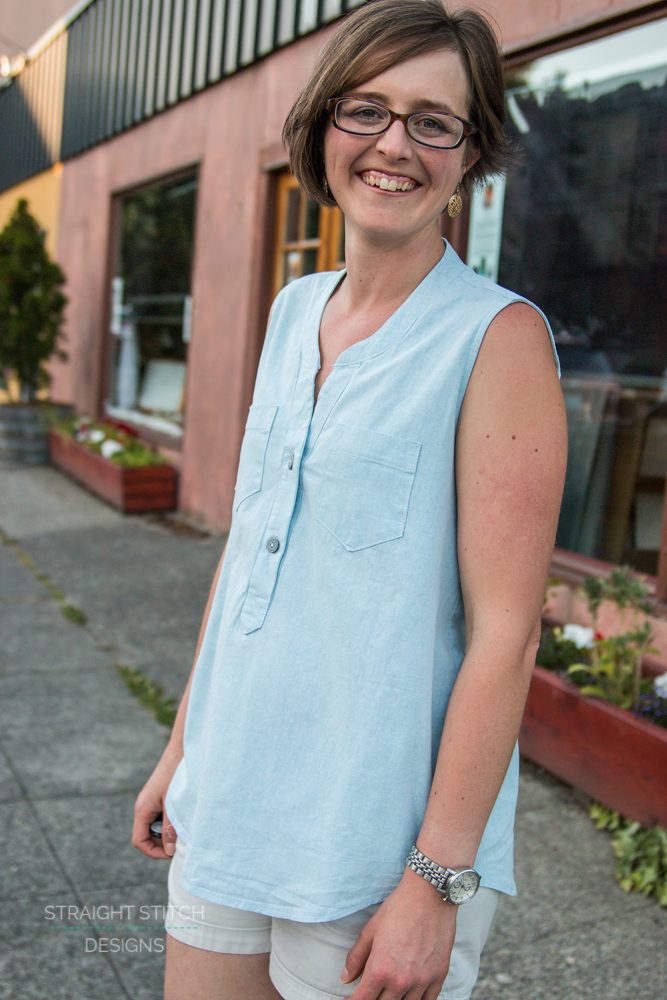 To make your own sleeveless Cheyenne all you need to do is add a simple bias binding to the armholes and voila, your new favourite shirt.