If you didn't already know, it is Selfish Sewing Week hosted by the lovely Rachael of Imagine Gnats and Kollabora.  This is a week where we celebrate sewing for ourselves.  So set aside the projects for friends, kids, customers 🙂 and sew something everyday purely for yourself.  I will be participating this week and I look forward to seeing everything you are sewing.
Rachael is also hosting a giveaway on her blog where you can win 40 patterns from a great group of indie designers as well as a gift certificate to Indiesew.  My Ravenna pattern is among those being offered so throw your name in for a chance to win it.
Okay now lets get to what I sewed yesterday for day 1 of Selfish Sewing Week.  A knit Ravenna!
When designing this pattern I knew I wanted it to have some versatility.  As soon as I made the first woven shirt all I could think about way making it in knit.  The oversized style just screamed comfort, especially made in french terry knit like this one.
Not only did I mix up the pattern by sewing it in knit but I also decided to make a couple other changes to the final shirt which leaves you with a much more simple top while still having some of the fun details.
Enter the ruffleless Ravenna!  You still have the fun exposed zipper and the scoop back but a little less fuss by leaving off the ruffles.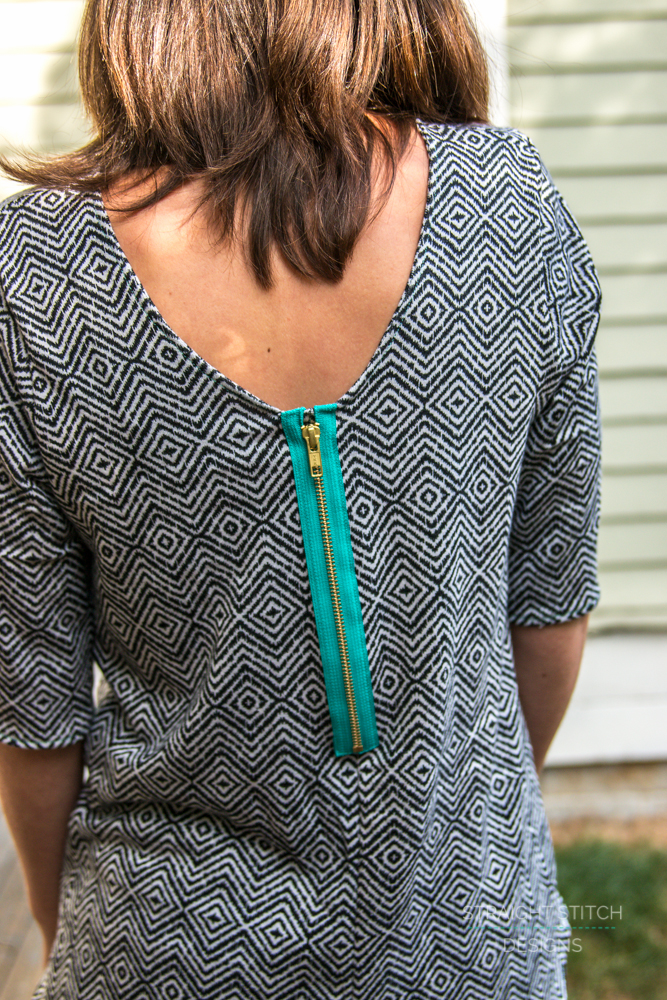 I have to tell you that I am in love.  This has quickly become my favourite piece of clothing I have ever sewn myself.  The combination of cozy knit and pop of colour in the zipper, the hi-lo hem and elbow length sleeves is perfection.
With one quick and easy change to the pattern you can also make your own knit version.  All you have to do is go down one size, I know it's that easy!  This will eliminate gaping at the back and keep it from sliding off your shoulders.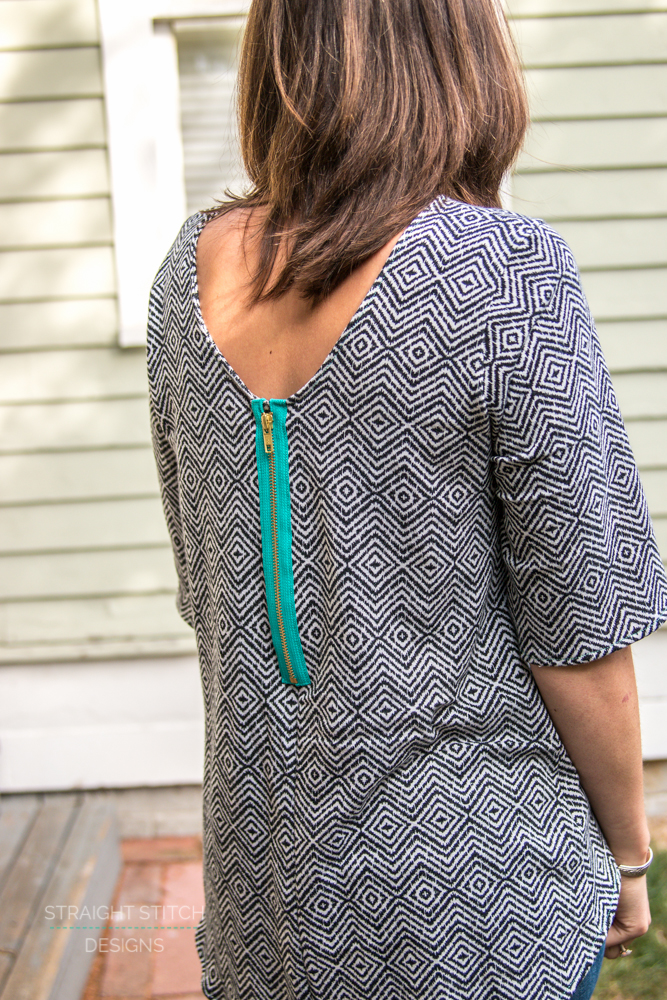 Once you have done that have fun with it like I did.  Leave off the ruffles or do an extra long zipper.  You can also do a simple hem on the sleeves instead of using the sleeve cuff.  The possibilities are endless and I want you to have fun with this pattern.
So if you were on the fence about this pattern or just thought that the style wasn't really something you would wear I encourage you to look at the pattern again.  You can make a few little changes that will leave you with a completely different shirt, while still retaining the key elements that make it the Ravenna.
You can still get the pattern for $9 in the shop through the end of the week, just use code first100 at checkout.  Don't forget to use #ravennatop and tag me #straightstitchdesigns in your pictures, I want to see your lovely creations!