Digging through my pile of thrift store finds I came across this x-large men's dress shirt I had purchased and planned to refashion to a tunic for myself that I could wear with leggings and my favourite black boots.
It is exactly what I wanted, really big and long enough for a tunic.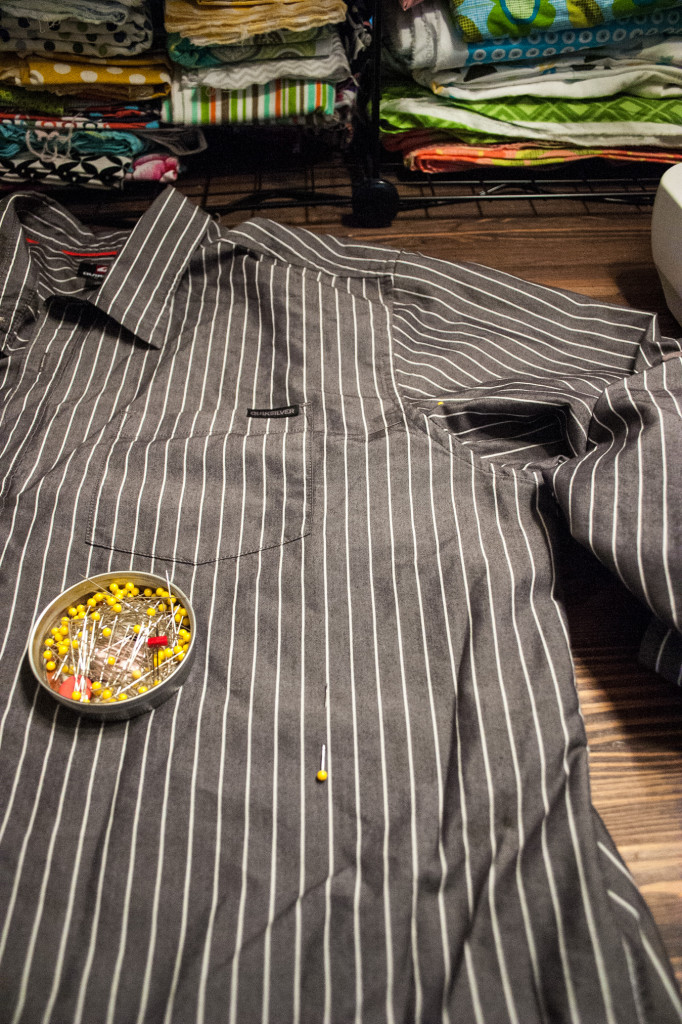 First step was to put the shirt on and pin where I wanted it to come in.  As you can tell by the pin placement the shirt needed to come in quite a bit to fit me.  Because of how much the shirt had to come in I knew the pocket was going to need to be removed.  So I went ahead and started unpicking the pocket.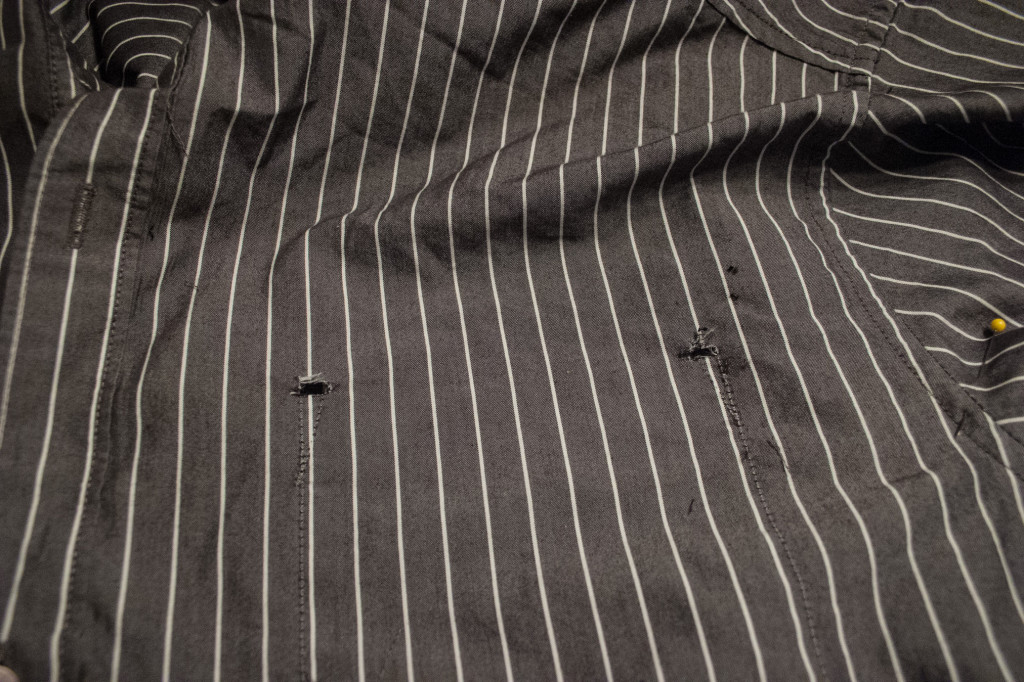 Unfortunately I ended up with a few small holes where the top of the pocket was attached.  I am still trying to figure out what my plan is for covering them back up.  I am contemplating just making the original pocket a little smaller and putting it back on the shirt.  Or taking a fun bright fabric and adding it as a pocket over that space.  I will keep you updated on what I end up doing with the holes.
Once I had sewn the sides and arms up I tried it on to make sure the fit was right before taking it to the serger where the decisions would be more final.  I am glad I did this because the bottom was way too tight with my first sewing lines so I had to do a bit of tweaking.
Once I finally got the shape I wanted I cut the excess fabric off so it was ready for the serger.  Quick trip through the serger on both sides and I was left with exactly what I wanted.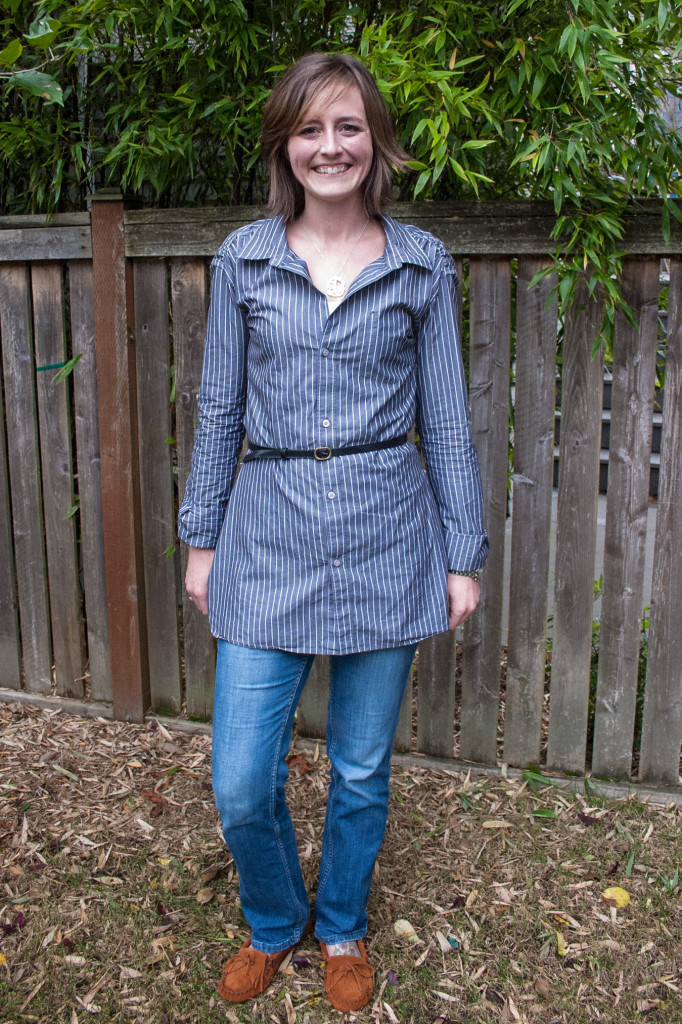 I absolutely LOVE this tunic!  With the addition of a belt it works great with the jeans and moccasins I already had on and I think would be great with the leggings and boots I had originally planned on pairing it with.
Isn't it great what you can create with a $4 men's dress shirt from Goodwill.  It is projects like this that I absolutely love.  So easy and quick and the end result is a piece of clothing that will be around for a long time to come.
So run out to your favourite thrift store or raid your husbands closet and turn an x-large men's shirt into a fun tunic for yourself.