While pretty dresses and fancy shirts are fun to wear the real me can be found super casual in jeans and layers.  The fall here in Seattle is totally unpredictable, like today for example, this morning it is sunny and clear skies with a real chill in the air.  By this afternoon though it is going to be in the 70's, so layers are key.
Enter my favourite new pullover, the Jasper from Paprika Pattern, which is perfect for those cool and crisp fall mornings.  This can be made either as a pullover or a dress, which would be super fun with some leggings and knee high boots.  This version though is much more my style.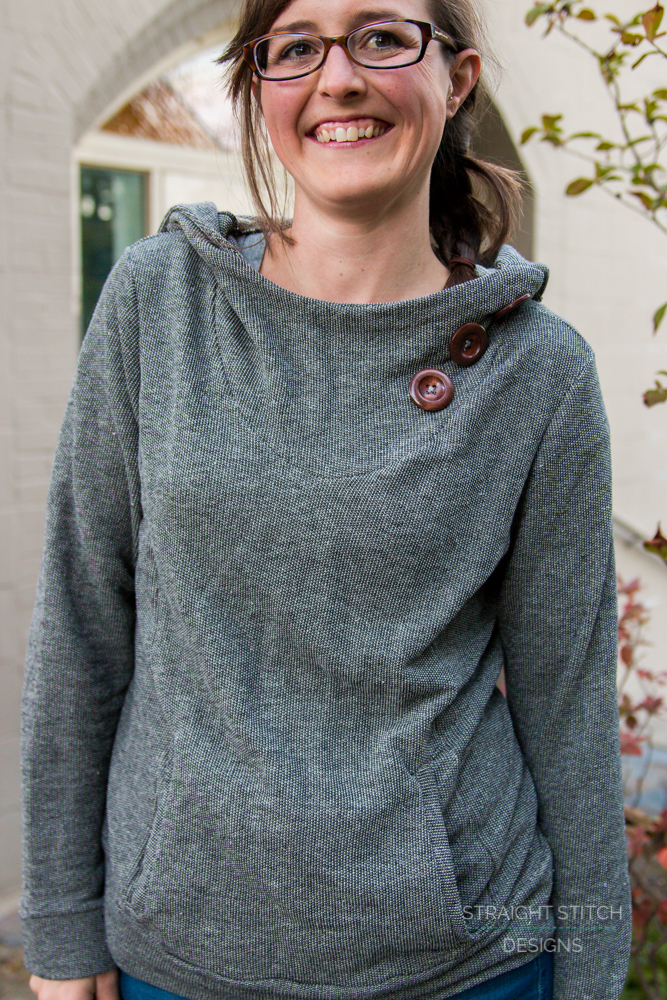 This fabric may look familiar as it is what I used for my Moms Weekend Hudson Pants.  So in theory if I wore them together it's like a modern velour track suit, but so much cooler.  It doesn't have as much structure as the pictures you find on the pattern website, but I almost prefer the loose look of it over the sweatshirt fleece.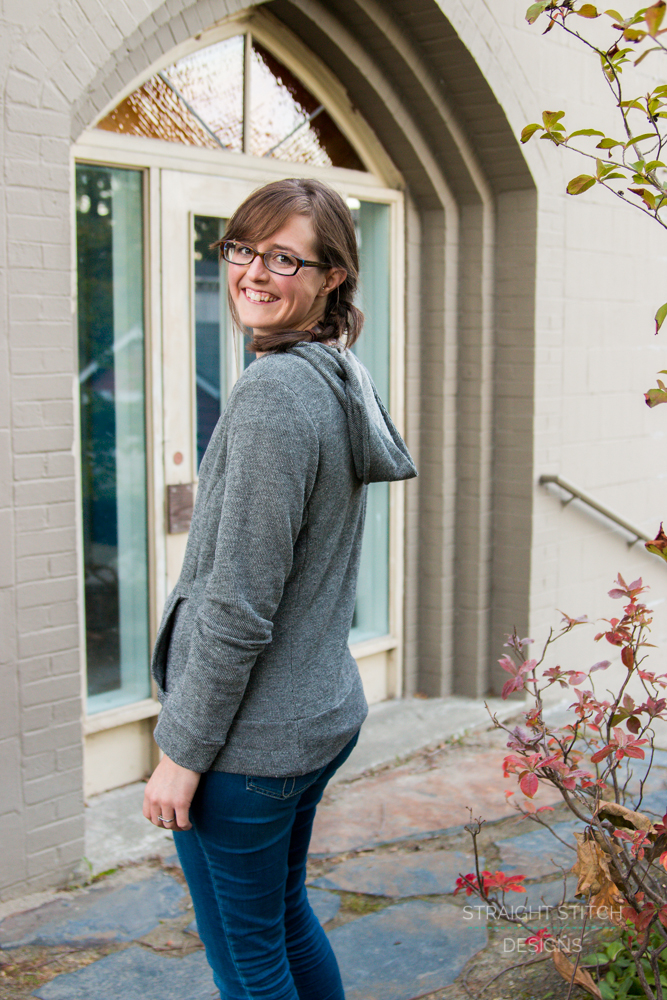 My favourite feature of this pattern other than a big roomy hood is the three button detail on the front, which apparently I didn't go a very good job of photographing because this is the best I can do, ha!  But trust me it is super cute.  Check out that nice big kangaroo pocket.
Here is where I will get really honest with you about this pattern.  While overall I think the pattern is done well I was really disappointed in the detail of the welt pocket section of the instructions.  Even with the best instructions welt pockets can be tricky, and while I don't necessarily think I am an expert I do know generally how to do them.  There are very few illustrations for all the steps so some of it is guess work, which for all other sections of the pattern that isn't a problem.  I just wish that for the welt pocket there was a bit more visual explanation.
You can see here that the front and side pieces should have been sewn closer together so that it looks like a traditional welt pocket.  Now I will take some ownership for this as if I had gone back and looked at the product photos I would have seen that it should be closer.  But a well written pattern should be clearly laid out or linked to specific supplementary support so I am set up for success with the pattern and therefore more likely to make another.
Even with all of that said, I will most definitely be making more of these now that I have a better understanding of how it should come together.  It's just so darn comfy!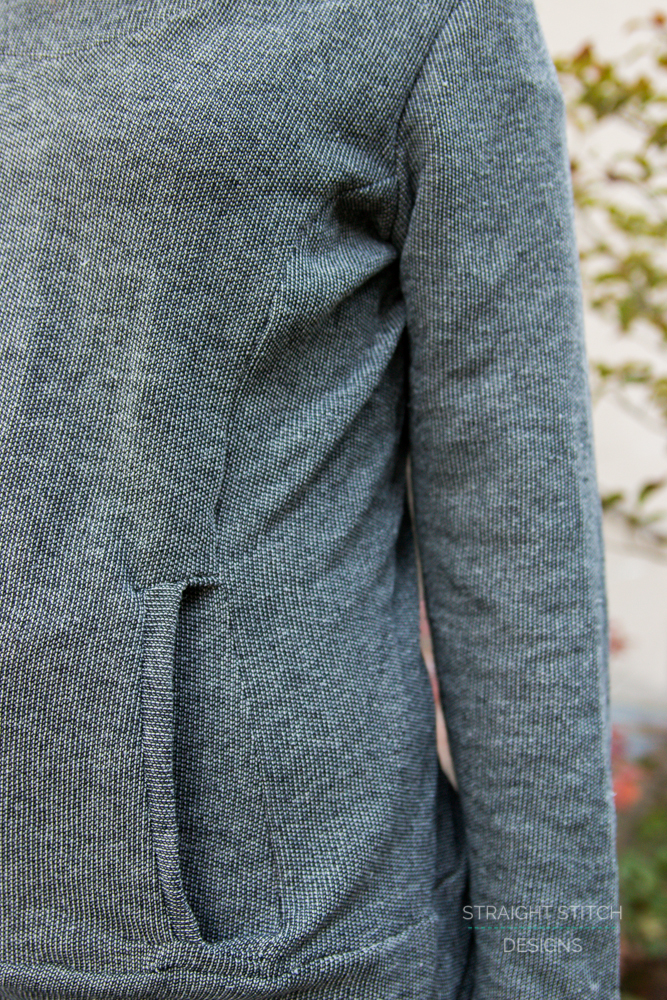 I just got some ridiculously amazing quilted jersey from Raspberry Creek Fabric that I will most definitely be making another one of these with.  I mean really, how can you not have a pullover in this fabric.  For this one though I am going to be doing the tab collar version of the pattern which is perfectly shown in the one that Allie sewed up.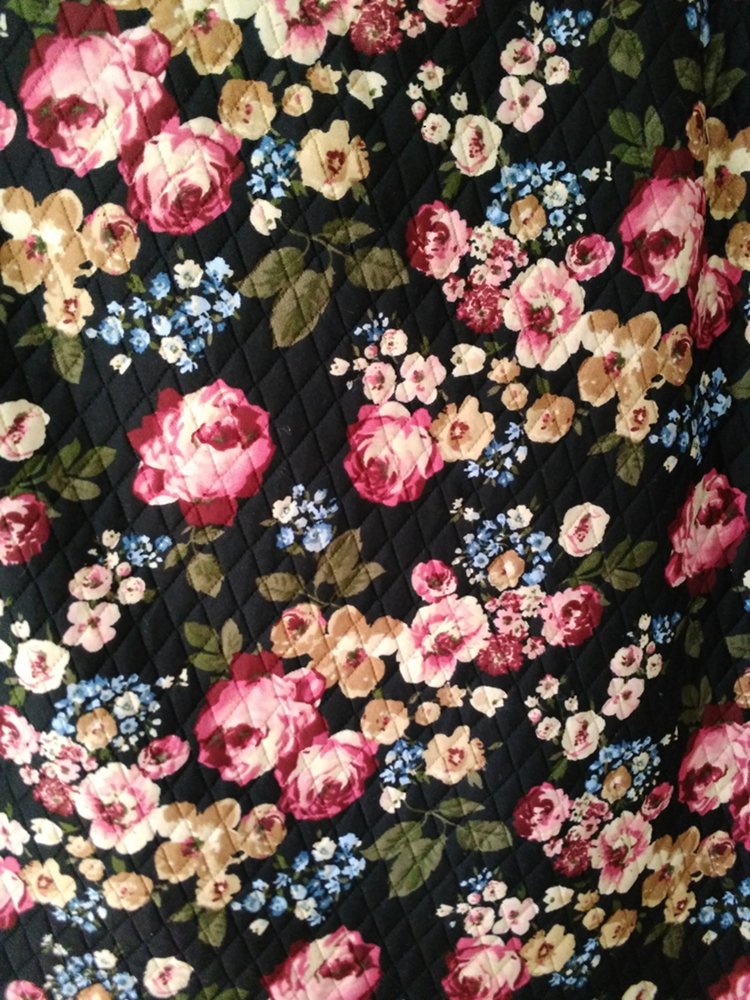 So there you go, my favourite new pullover that even despite the pocket hiccup is definitely going to be a pattern I keep coming back to.
Have you ever had a pattern you keep making because you just love the end result even though it might not be written as well as you would like?