When I buy a pattern I want to be able to get more than one use out of it, even if the pattern doesn't give multiple options.  It is all part of the fun to see what you can do with a pattern by changing a few things or even doing something as simple as just shortening it for another look.
Earlier this week I showed you my new favourite dress, the Jersey Glam, part of the Sew Fab Pattern Bundle.  It is just so comfortable and I really am looking for more places to wear it.  Because I don't wear dresses a lot I wanted to see if there was a quick change I could make to the pattern to give me something else.  Who would have thought shortening it 6 inches would be the only thing I would need to achieve a new look.
This hunter green houndstooth ponte from Girl Charlee is nothing short of amazing, I only wish I would have gotten more during their Black Friday sale.  It makes this new Jersey Glam Tunic super cozy.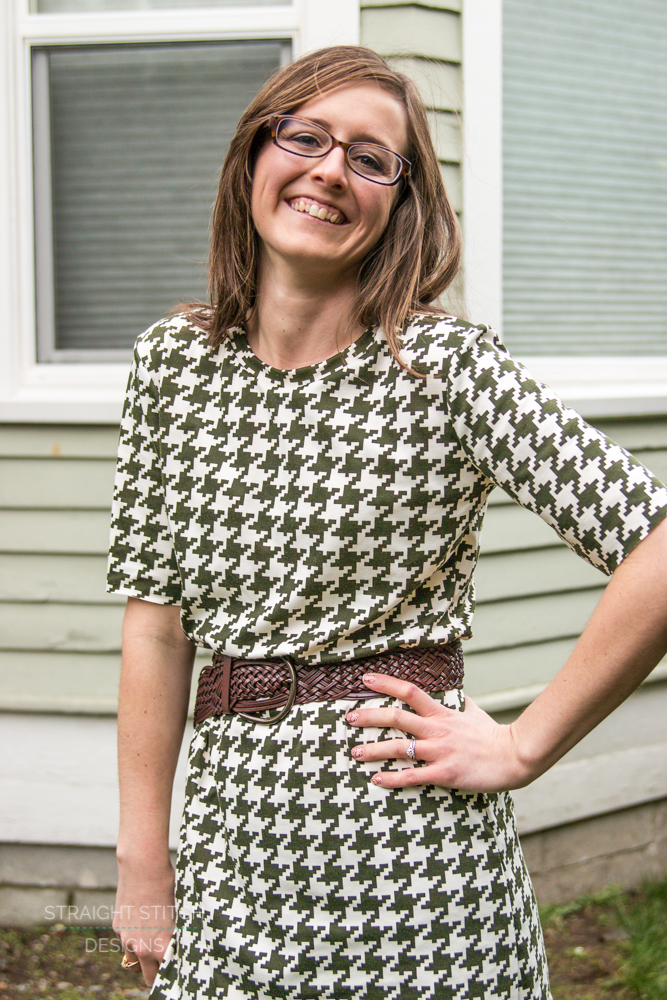 Since I forgot to show you pictures of the dress without the belt I made sure to take it off and get a picture so you can see how much shape the dress has on it's own.  So flattering without being too tight, serious love I have for this pattern.
If you have been hemming and hawing over the Sew Fab Pattern bundle I encourage you to look at the patterns and see if there are some ways you can remix them to work for you even if it isn't written into the pattern.
Since I have your attention now with this great tunic I also wanted to share with you another pattern I have made from the bundle that I love and my husband really loved at first sight.  I made the Extraordinary Girl Top by Filles a Maman.  A snowy christmas tree farm seemed like the perfect setting for a photo shoot, but I have to be honest it was super cold, okay I will be honest again it was super cold for Seattle and probably downright warm for many of you.
This top has such a fun detail of an envelope shoulder and colour blocking option at the yoke.  Just enough to make it more than you average top.  The instructions for putting this feature together were so easy to follow, you will consider adding this to more tops.  I decided to make this top out of a super cozy grey sweater knit and then use a looser sweater knit for the contrast yoke.  It turned out exactly how I had pictured.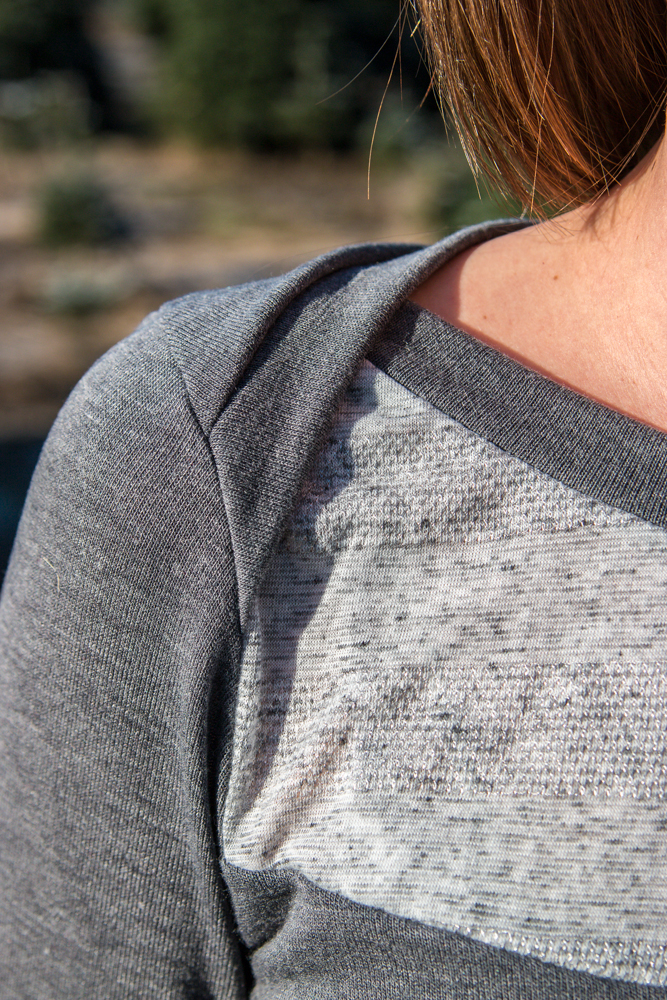 The only change I would make when I sew up another, which I will be doing very soon is to lengthen it by a couple inches.  At this point in sewing for myself you would think I would remember to check the finished measurements charge to see the finished length.  I have a long torso and I prefer a longer top so the combination of those two things usually require a few extra inches.  You may notice the bottom isn't finished, I just didn't want to loose any more length by hemming the bottom.
Despite my mistake with the length I am still super happy with this top.  It is right in line with my vision of making myself clothes that work for my lifestyle as a mom while still be cute and fashionable.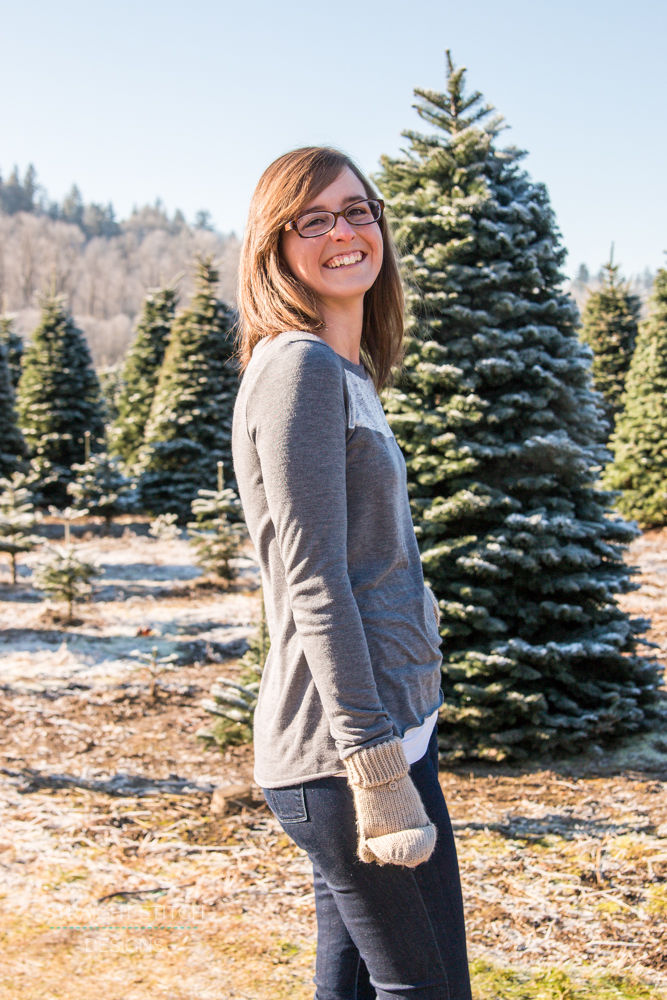 I hope you all take a moment to go grab your copy of the bundle before the sale ends on Monday.  You will not regret this great group of patterns and all the possibilities you have with each one.  Tomorrow I will be sharing more about my Capital Hill pattern, including some tester photos so check back tomorrow for that.