Summertime means spending days at the park, beach or in the car on a road trip. I am always on the look out for fun activities my kids can do in all those places that don't require me to lug a bunch of stuff around. As my kiddos get older they are looking for games they can play on their own and tic tac toe has become a crowd favourite around here.
Instead of filling up notebooks with their different games, I decided to raid my scrap bin and make a fabric travel tic tac toe that can be tucked in my purse for those times when we need an activity.
I was able to put this project together in a half an hour since it is all squares and rectangles. Sophie was pretty excited to give it a try right after it came off my machine.
What makes this project even easier is that you are just using different coloured squares instead of trying to make x's and o's. And by adding a little pocket on the back of the board you have somewhere to store the pieces when you aren't playing.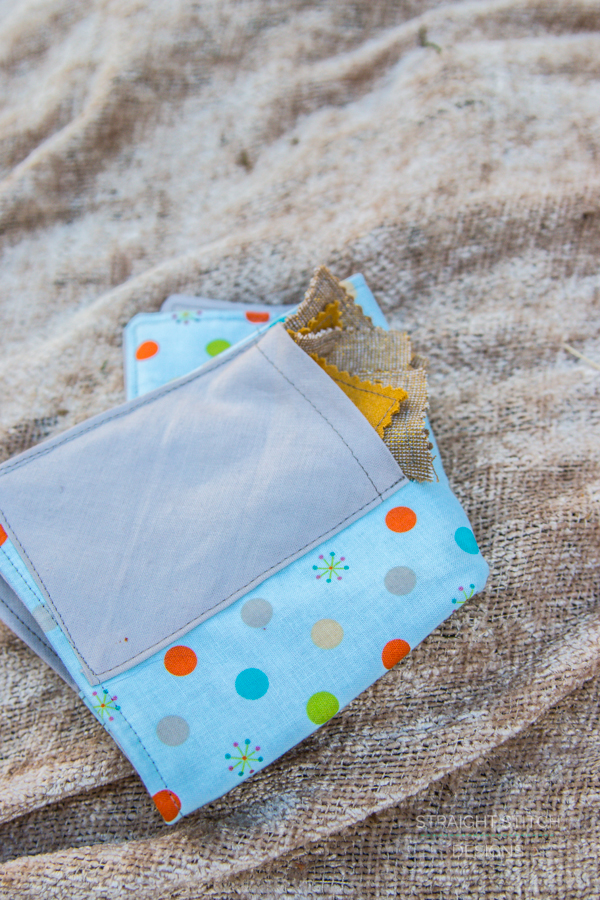 If you would like to make your own you will need the following fabric pieces:
2 – 10×10″ squares
4 – 2×10″ rectangles
1 – 4×5″ rectangle
10 – 2×2″ squares in 2 different colours
Step 1: Take the 4 rectangles that are 2×10″ and press both long sides 1/4″ to the wrong side.

Step 2: On the ride side of the front piece you will pin two of the rectangles from the previous step. I eyeballed this part, but you could actually measure and place exactly.
Step 3: Sew the long rectangles to the front along both folded edges. This will catch the seam allowance from step 1 while also securing the fabric to the front.
Step 4: Repeat step 2 and 3 with the opposite cross pieces.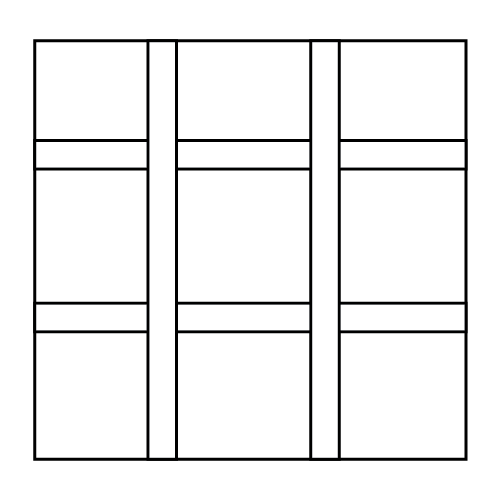 Step 5: Take the pocket piece and press the sides and bottom towards the wrong side 1/4″. Fold the top down 3/4″ and topstitch along the folded edge.
Step 6: With your back piece right side up, lay the pocket piece from the previous step in the bottom left corner. You want to leave enough space for the seam allowance and the topstitching so I would place it 3/4″ from both the left side and the bottom edge.
Topstitch the pocket in place along the sides and bottom.
Step 7: Place the front and back pieces right sides together and sew around the outer edge with 3/8″ seam allowance. Make sure to leave a 2″ opening to allow for flipping right sides out.
Step 8: Topstitch around the entire outer edge.
Step 9: With wrong sides together sew two small squares together around the outer edge. Finish raw edges with pinking shears or let fray for a fun look. Repeat with all squares in both colours. You will end up with 5 of each colour.
There you go, it was that easy. Now you have a travel tic tac toe board that not only is easy to carry around but used up scraps you already have in your stash.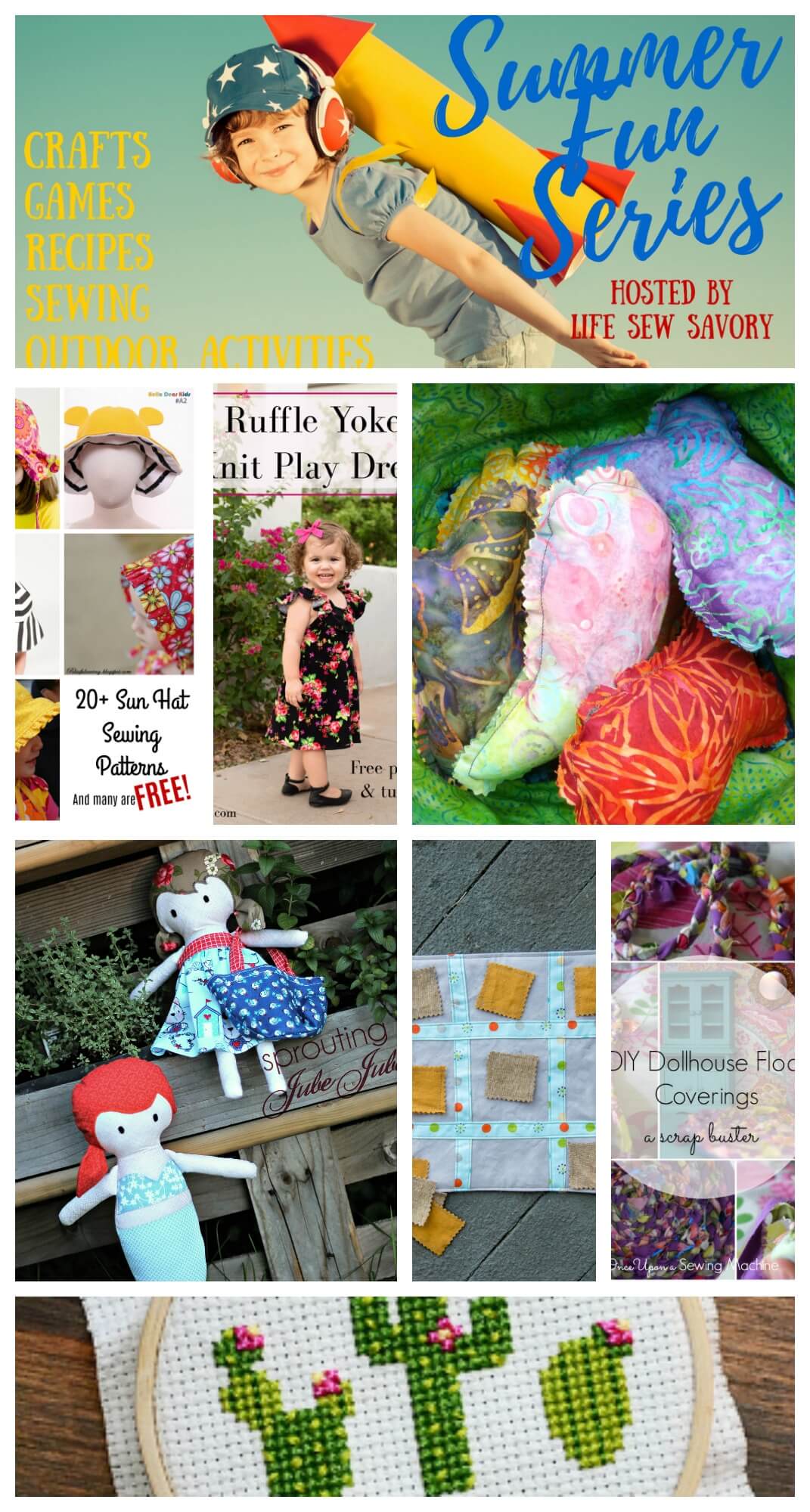 Handmade Fish Toss Game by Patchwork Posse
Kids Hat Pattern/Tutorial Round Up – Made by Sara
Cute Dolls – Sprouting Jube Jube
Ruffle Knit Play Dress – Bonnie and Blithe
Cactus Cross Stitch by Story Piece
Free Boys Shorts Pattern by If Only They Would Nap
Travel Tic Tac Toe – Straight Stitch Designs
Dollhouse Rag Rug – Once Upon a Sew
Be sure to check out all the other summer fun posts over at Life Sew Savory