Phinney Ridge
$ 14.00
PHINNEY RIDGE is classic meets comfort with clean lines and modern details, and is sure to become a wardrobe staple.
PHINNEY RIDGE is a mid hip length classic cardi and fun elbow patches. Sew one up in sweater knit for the perfect winter layer with jeans and flats or go for a dressier version with faux leather elbow patches and your favourite booties. Whether you choose to add buttons or snaps or leave them off all together you have endless possibilities with this classic pattern.
PHINNEY RIDGE comes in sizes 0-34. All of my patterns have the layers function enabled so if you only need one size you can save ink by only selecting that size before printing. This pattern is great for a beginning.
The pdf pattern include instructions on lengthening and shortening the pattern, adjusting the bust, full bust adjustment, and finding your best fit. Also included is the AO copyshop file.
Size Chart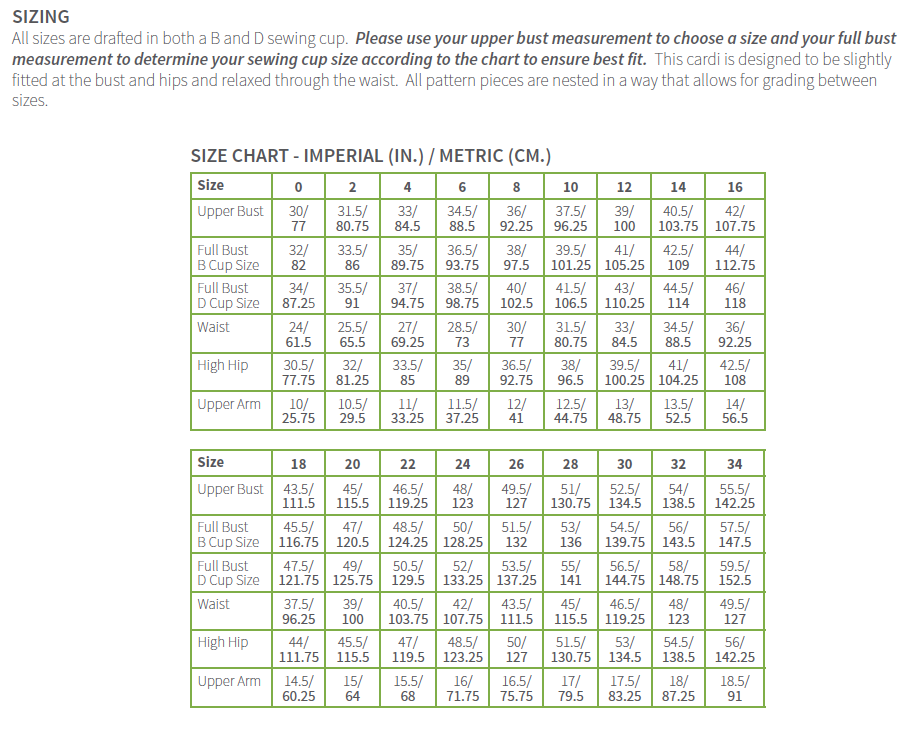 Fabric Requirements